How to transfer files from computer to computer? Especially big? Very simple! After all, there are many different ways. And below are 6 simple and popular options.
Immediately, I note: it does not matter whether you want to convey large files from PC to PC, from laptop to laptop, from PC to laptop or vice versa. And it does not matter - on the Internet or via Wi-Fi (this is the same thing). Any of the options described below will suit you. Therefore, choose the one that is most convenient.
Transfer files from laptop to laptop or from PC to PC - no problem. But to transfer a large file is already a problem. Why?
Mail services can send only small documents. For example, using mail.ru, you can mail files up to 25 MB in size. Anything more is transmitted by reference (which is valid for a month).
Skype, ICQ and other instant messengers are also not an option. Even a 1.4 GB movie you will be sending for ages. And then you can see the message "Oops, downloading is interrupted. Sorry, we are not in the business. "
Various file sharing services are outdated. And the speed of 30 Kb / s is just ridiculous. The picture will be rocked for half an hour.
Today there are better options. Let's start with the most simple and popular.
How to quickly transfer a large file via µTorrent?
If you are an active Internet user and regularly download movies, games, music and anything else, then 100% know what µTorrent is. Most likely, you have it even installed.
So, to transfer a large file via the Internet, launch µTorrent and follow the simple instructions: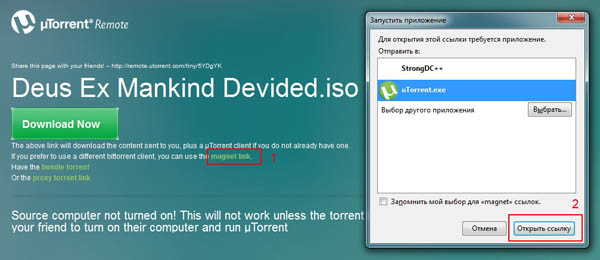 You must also have this program turned on, otherwise your friend will not be able to download anything.
The speed in µTorrent is limited only by your tariff, so if you have 100 Mbit / s, then a large torrent file will download very quickly.
How to quickly transfer files via Yandex Disk?
Another way to transfer files from PC to PC is via Yandex Disk. This is a cloud service: simple, convenient and free. Plus, you do not have to install anything. All you need is to have your mail in Yandex.
If you do not have it, then there are 2 options to choose from: register it or choose another transfer method large file through the Internet.
The instruction in this case is also very simple: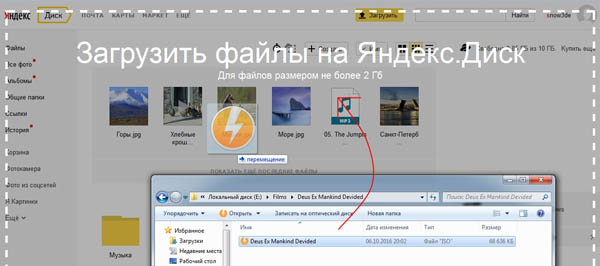 Is done. Now your friend can download a large document at any time. You do not need to be online at all.
There is one nuance here. In this way, you can transfer files up to 2 GB in Yandex. If they weigh more, then use a special program for Windows. You can download it from the link provided by the service. The program is very easy to use, so it will be easy to understand it.
How to transfer large files via Google Drive?
Google has a similar cloud service (as without it, right?). But he is much better. Judge for yourself:
You can upload files of any size (with Yandex - up to 2 GB);
15 GB of free space (Yandex - 10 GB);
You can share the folder for any number of users.
Thus, Google Drive is a great option for transferring large files up to 15 GB in size via the Internet. The speed of the race is wonderful, it won't take long to wait.
Transferring a file from a computer to a computer through this service is easier than ever: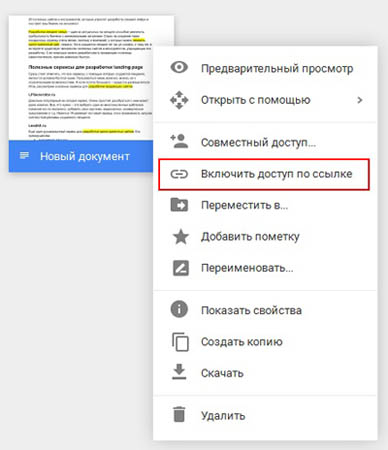 By the way, here you can create a folder and share it for any number of friends. To do this, just select it, right-click and select "Sharing".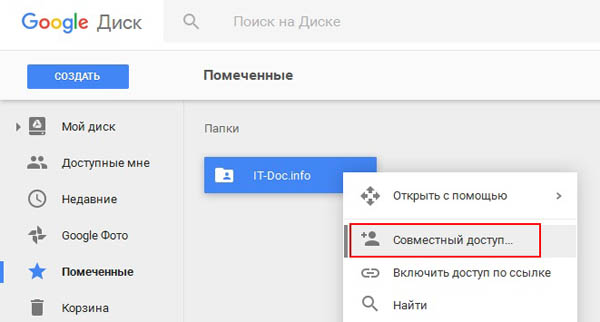 Include access by link (and send it to all people) or add their e-mail addresses in the field below. As a result, all documents uploaded to this folder will always be visible to them. They themselves can go to Google Drive at any time and download them.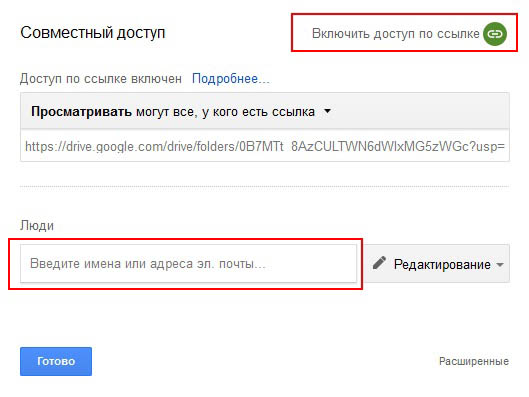 How to quickly transfer large files via Mail.ru Cloud?
Another way to transfer files from a laptop to a laptop (or PC) is to use the service of our domestic developer.
Here everything is done in the same way:
Go to https://cloud.mail.ru/ (you should have your mail on meil.ru).
Move a large document to Mail.ru Cloud.
Select it, click RMB and selects the item "Get link".
Copy it and send it to friends.
A big plus service - 100 GB of free space. But there is a limit on the size of the documents - no more than 2 GB (as in Yandex).
P2P file transfer
AND last way quickly transfer large files over the Internet through P2P networks. This is the only option where there are no restrictions on the size of documents, transfer speed and amount of free space. The only thing you need is to install popular program . It is through it that the transfer of Internet files will be carried out.
To transfer large files from one computer to another in this way, you will have to tinker a bit with the settings. But nothing complicated there, just follow the instructions: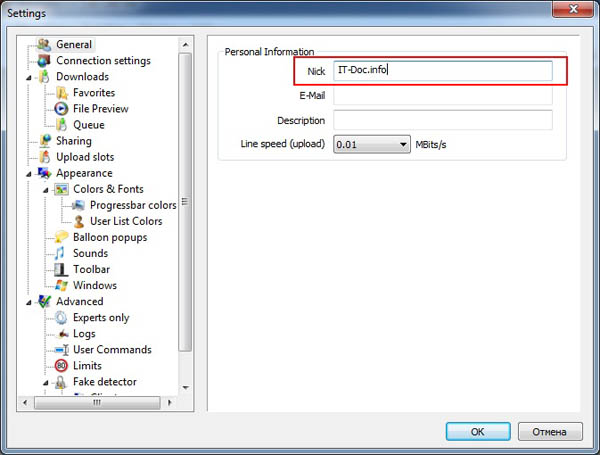 Of course, you must be online at the same time.
And another great service for transferring large files is Dropmefiles (thanks to Vladimir for the advice).
Main advantages:
file transfer up to 50 GB;
shelf life - up to 14 days;
fast download speed;
absolutely free.
Using this service is very simple:
Download any file.
Specify the retention period (1 download, 7 or 14 days).
If necessary, you can set a password.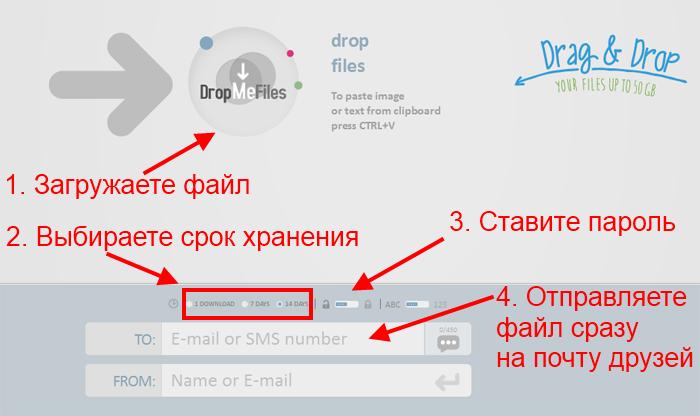 Wait until the file is processed, then copy the link and send it to friends. You can enter their e-mail address here, in this service.
That's all. Now you know 6 great ways to transfer large files over the Internet (or Wi-Fi) from one computer or laptop to another.
That's all. Good luck and cosmic speed jumps!
What will you do if you need to transfer a file over the Internet? There are several ways to solve the problem:
Send the file by email, for example, to a Gmail or Mail.ru mailbox
Use file sharing, such as
However, the above methods can transfer relatively small files, up to 2 gigabytes. And if you need to send a friend over the network, for example, a movie in good quality whose size is much larger?
With a file size of up to 10Gb you can use up to 50Gb -. Well, if the file weighs 70, 100, 150 and more Gb? For example, a feature film in or a huge collection of photos and videos from a family holiday in Egypt?
The online service takeafile.com allows you to easily transfer large files over the Internet. It does not require any registration and everything is absolutely free!
There are two ways to transfer files to takeafile:
1. Cloud Upload . You send the file to the server, and a link is automatically generated to download it. You can copy and send this link to your friend.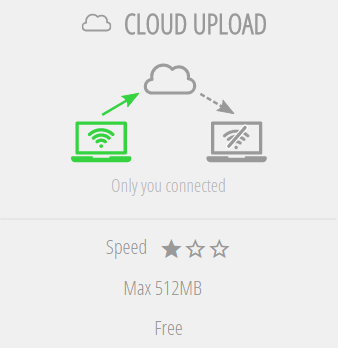 This method is not much different from the principle of operation of ordinary file hosting services, and even a maximum of 512 MB can be transferred in this way, which is very sad. Much more interesting is the second method.

2. LiveTransfer
. When this method is chosen, a direct connection is established between the users' computers (the one who sends and the one who receives the file), and the file is transferred from one machine to another, bypassing any intermediate links.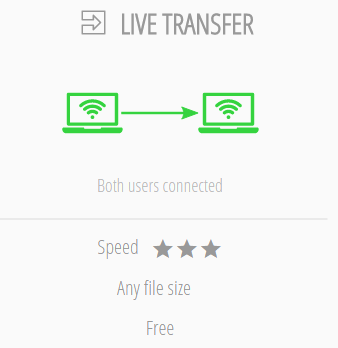 And the most important thing is this: You can send in this way arbitrarily large files, at least 500 gigabytes, and at the same time there are no restrictions on the download speed, which are usually installed by cloud storage!

Well, is it not a miracle? :) See how it works in practice:
Important note: when Live Transfer, you cannot close the browser until the recipient finishes downloading the file.
I repeat the algorithm for working with the Takeafile service:
Drag the file to the main page of the service in the browser
Choose one of the ways: Cloud Upload (up to 512Mb) or Live Transfer (up to 500Gb)
Copy the generated link and send it to your friend.
After the file has been downloaded by the recipient, a corresponding notification will be displayed in your browser.
What about the anonymity and integrity of the transmitted data? All data is transmitted in encrypted form and only those who know the link can view it. Even if suddenly some rabid hacker will intercept your file in a cunning way, he will not be able to open it, since the decryption key is contained in the link.
Currently Takeafile only works in Chrome browsers and Firefox, support for other browsers, the developers promise to implement in the near future.
A great online service which must be bookmarked by every Internet user! Recommend it to your friends in social networks and of course write your comments!
How to quickly transfer a large file via µTorrent?
How to quickly transfer files via Yandex Disk?
How to transfer large files via Google Drive?
Ru Cloud?
Especially big?
Why?
How to quickly transfer a large file via µTorrent?
How to quickly transfer files via Yandex Disk?
How to transfer large files via Google Drive?
As without it, right?